Best Things To Do In Paris
There are so many things to do in Paris. Such a beautiful city, romantic, old, vibrant.    The monuments of Paris dot every corner. You could spend a whole week just visiting the museums.   There are beautiful parks.  Scoot around on bikes, buses, or walk.
Spend the evenings going to nightclubs and theater.   Take guided tours like a Scene River cruise.  Go to Disneyland.  Eat great food in Paris for sure.
Is your head spinning?   Let's break it down.


Things to do in Paris in 2-3 days
Start with the most famous monuments of Paris (minus Sacré-Cœur unless you'll be staying longer).  The Eiffel Tower gives you sweeping views of the city. Absorb the art at the Louvre. 
This will give you time to stop in a café for a break during the day and enjoy a delicious evening meal at one of the top restaurants in Paris.

Things to Do in Paris In 4 to 7 Days

Visit the top monuments of Paris listed above plus choose from a number of these additional Paris France attractions: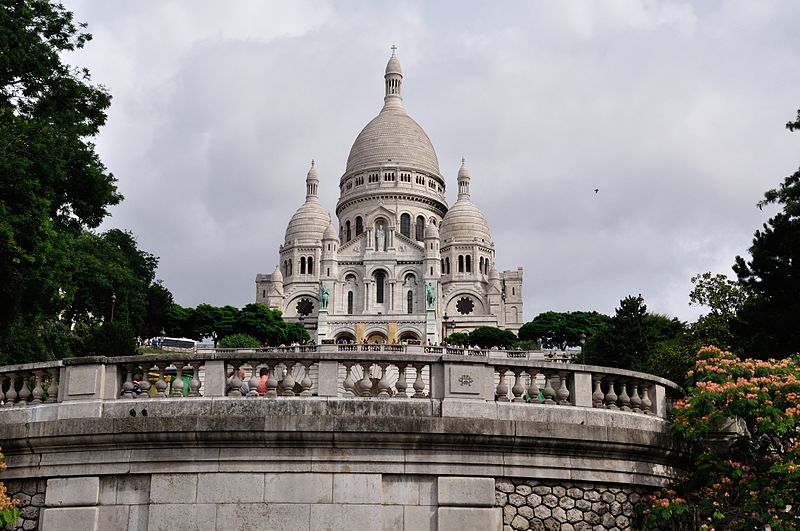 Sacré-Cœur in the Montmartre neighborhood is worth a visit.  Montmartre Paris France is famous for its artists, has a village feel with small restaurants with colorful awnings on winding hilly streets.  Bring your walking shoes for the hilly climbs. 



Museums in Paris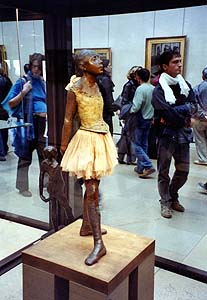 Musée d'Orsay is housed in the former Gare d'Orsay, a Beaux-Arts railway terminal.  The museum houses French paintings dating from 1848-1914.

The Pompidou Center "Centre Pompidou" is the modern art museum in the city and includes an outdoor plaza with jugglers and fun stuff to watch. 




Shopping in Paris

Food markets in Paris, the famous Paris department store Gallery Lafayette, the flea markets "marchés aux puces", and a lot more:

Seine River Cruises

Seine River boat tours are a terrific way to see Paris from a different perspective with the added benefit of a seat to rest those tired feet.  Choose from day, evening and dinner cruises.
Try well regarded Bateaux-Mouches:
check reviews
, Or Bateaux Parisienes:
check reviews
Day Trips From Paris

The Palace of Versailles is one of the top tourist attractions in France.  It is only 30 minutes outside Paris.
Giverny, the gardens and home of famous Impressionist painter Claude Monet.  It's 1 hour outside Paris.
Disney World Paris is a great place to take the kids.   It's 45 minutes from the center of Paris.  And Mickey Mouse speaks French!


Paris at Night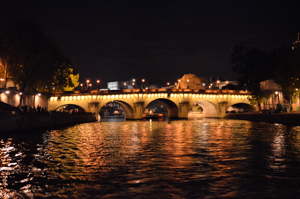 Attend the Moulin Rouge caberet show. Reviews
Buy a copy of "Pariscope" a weekly magazine sold at newstands. It list all the events going on that week.  All in French.

Paris Cemeteries
Cemeteries you say?  These are popular tourist destinations. 

The Catacombs of Paris, "l'Ossuaire Municipal":  skeletal remains of 6 million people in caverns and tunnels of the old stone mines of paris late 1700s burial site. 


Père

Lachaise,  the cemetery of 69,000 tombs includes famous French artists like Edith Piaf, and the grave of Jim Morrison.
More Helpful Information

Whatever you choose to do you'll soak up beaucoup French culture and have a wonderful time.

Image credits:Sacre Coeur ©Baldade Creative Commons;Paris Beach, Paris Map ©Creative Common; Eiffel Tower ©Greg Oberin Creative Commons
Return from Things to Do in Paris to French Culture Adventures

Copyright ©2022 by Deborah Dutton, French-Culture-Adventures.com
All rights reserved