Eiffel Tower Picture
Famous French Painters
and Our Photos Today
Every time I go to Paris I can't resist taking an Eiffel Tower picture or two… from my first visit at the age of 13 when my dad took the pictures till now. Certainly we think of it when we think of the culture of France.
It's one of the top monuments of Paris
visible almost everywhere from the city center. There are so many different vantage points and angles. Stunning views both day, and night when it's all illuminated.
Eiffel Tower picture taken from the Seine
Click here to share your favorite photo with visitors to this page!


Facts about Paris France's Eiffel Tower: Built in 1889 by engineer Gustave Eiffel for the 1889 World's Fair. Became one of the most famous places in France where it was the tallest building in the world. (until 1931 when the Empire State Building was completed)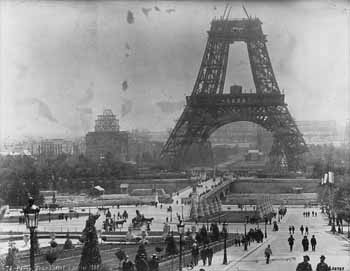 1888 During Construction
It was loathed by many famous French people and Parisians. One of the famous French artists, the writer Guy de Maupassant ate in the restaurant in the Tower just so he didn't have to look at it.
1889 Completed Eiffel Tower
Now over 100 years later, it is one of the top ten tourist attractions in France.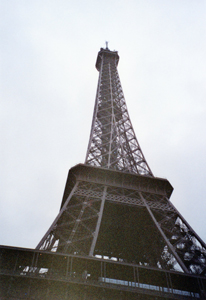 Eiffel Tower looking up
From French fine art photography to the work of famous French painters, the Eiffel Tower has been captured in image.
painting by Georges Seurat in 1889
by Paul Louis Delance
©Greg Obeirne Creative Commons
Check out this Paris city map to locate the Eiffel Tower and other monuments.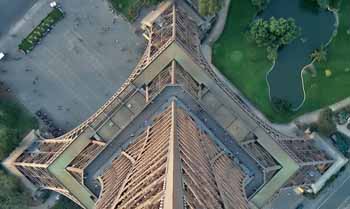 ©Matthisa Jauernig Creative Commons
Lighting Striking the Eiffel Tower, 1902
Take A Great Eiffel Tower Picture?
Brag Here!
Take a great picture that you're proud of? Share your photo and story around this great Eiffel Tower picture that you love!
Your Favorite Eiffel Tower Pictures
Click on the links below to see some super Eiffel Tower photos. They were all taken by other visitors to this page.

Favorite Photo With Shadow

40 years ago my wife, daughter and I took our first trip to Paris. I've always been proud of this picture because of the way the Eiffel Tower casts a …
Things to do in France and places to visit in France and Paris:

Don't miss these other top monuments of Paris
Not just architecture, check out other aspects of the culture of France.
Discover the joys of France food.
The French wine regions are worth leaving Paris for.
Staying in Paris on a budget? A Paris budget hotels guide.
Paris boutique hotels give you a flavor of the neighborhood.


Return from Eiffel Tower Picture to French Culture Adventures
Copyright ©2022 by Deborah Dutton, French-Culture-Adventures.com
All rights reserved