Paris France Vacations
We've had many fantastic Paris France vacations. Our most recent visit was 3 days and came at the end of 2 weeks in France. I've split this article into 3 parts since we did so much. I have many tips to help your trip planning.
Our First Afternoon in Paris
Tuesday, September 13th
Bordeaux to Paris via TGV
Travel time approximately 3 hours 15 minutes

From Bordeaux in southwest France we took the high speed TGV train to Paris. France train travel is very efficient and easier than driving into Paris. We arrived at Gare Montparnasse. Gare Montparnasse is the train station that serves Northwest France and the TGV trains to and from Southwest France.
Took a taxi to the Latin quarter and our hotel. Taking a taxi is much easier after a long travel day rather then navigating the metro/bus system. We saved that for later.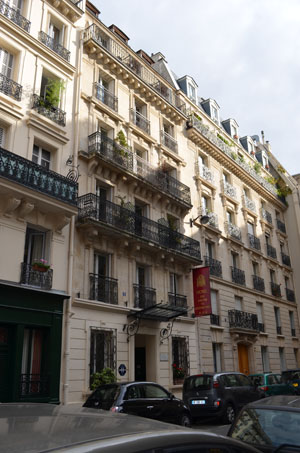 Hotel les Jardins du Luxembourg
In planning the trip I did a lot of searching for places to stay in Paris (I will go into more detail in my next article) and found this very nice hotel, not expensive as nice hotels go. Quiet, clean and the bed very comfortable. And linens were especially luxurious. Tiny room, but hey this is Paris and rooms are small. If you like the lively Latin quarter neighborhood this is a great choice for shopping in Paris and many cafes. Only negative is that it's several blocks from the metro.
check rates and reviews
Shopping in Paris
Tati
After checking into the hotel we went in search of a gift for our 14 year old Parisian niece Megan's birthday. At Tati we bought a gift card not really knowing what she would need or want. Tati is a fashionable and inexpensive chain. There are many locations in Paris. Our store was in the Latin Quarter and sold only items to wear. In other locations they sell stuff for the house. Very big chain in France. And later we happily found out Megan loves Tati. check reviews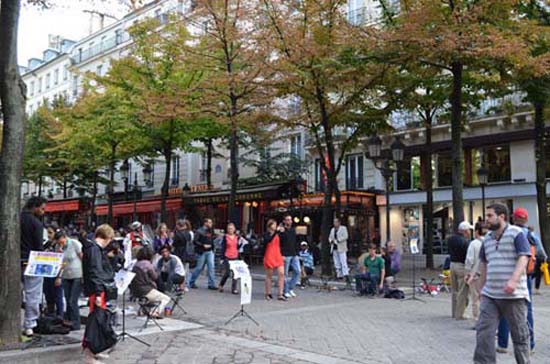 the Latin Quarter
Paris France Vacations Eating in Paris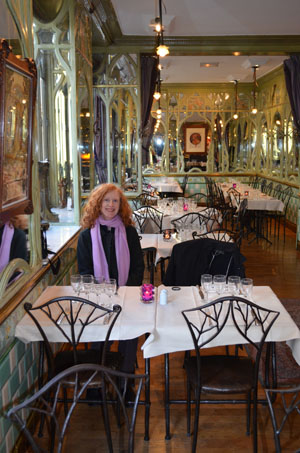 That evening we met Megan (she loved the gift) and her mom Claire for dinner at "Bouillon Racine". Beautifully renovated old bouillon house as you can see from the photo above. Highly recommended in guidebooks. Filled up with tourist groups as the evening went on. Mediocre food and pretentious, I would
never
eat there again. But it was pretty.
Paris France Vacations Seine River cruises in France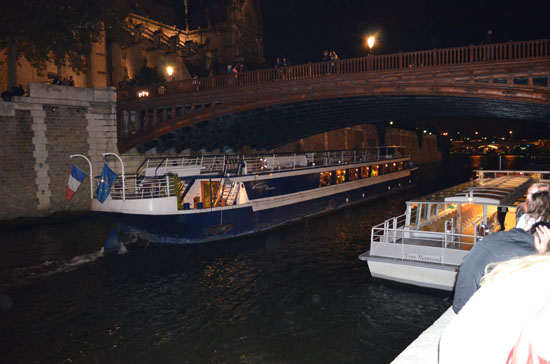 Claire so generously treated us all to a Bateau Mouches, "Paris by Night" Seine river cruise. She loves the river cruise at night and finds it a great way to relax after a long day of taking care of her younger children. I have to agree. So many beautiful sights all illuminated and beautiful. The wind whips through your hair and you feel the pulse of Paris. All the monuments of Paris were lit and I got great pictures.
Took many Eiffel tower pictures since it is so beautiful at night and hard to resist. The cruise was about an hour. We had lots of fun. It's a great overview of places to visit in Paris. The next day you can visit the ones you want to on land.
Bateau Mouches website
Check out:
Return to French Culture Adventures Home
Copyright ©2022 by Deborah Dutton, French-Culture-Adventures.com
All rights reserved