Top Tourist Attractions In France For Visitors
There are a multitude of tourist attractions in France for visitors like you and me. The richness of French culture gives us so many choices of things to do and have fun learning about.
Looking at the  top 10 attractions in France in terms of number of visitors, 8 of those are in Paris.  Paris is the most visited city in Europe and has many  beautiful sites to see.  The remaining top 2 attractions are in Normandy and the Loire.  First we start in Paris.

The Top Paris France Attractions

If your trip begins in Paris and this is your first time start with these monuments of Paris and then work your way outward.
On the outskirts of Paris
Euro Disney France
If you don't have the option of visiting the Parks in the US this is a great place to go especially for kids. Only 45 minutes outside Paris, it's identical to Disney parks in the US except they speak French. For info on where to stay see Disney Paris hotels
Day trip From Paris
Worth visiting in Paris if you have more time are two very impressive and important museums:
Georges Pompidou Centre
Musee d'Orsay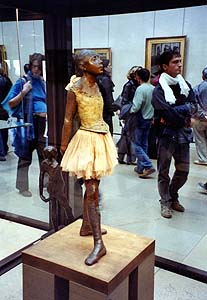 Degas dancer in the Musée d'Orsay

Tourist Attractions in France Beyond Paris

Mont St. Michel – Normandy
Loire Valley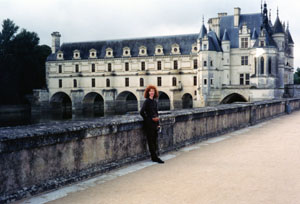 Chateau Chenonceau in the Loire Valley

For those of you who have more time to explore -  click on the photos below and check out these areas of France definitely worth visiting.

In northwest France on the coast is Brittany and Normandy.  Both have amazing coastlines and each region has it's unique culture.  Brittany has Celtic ruins and beautiful villages.  Normandy is famous for it's d day beaches.
Alsace is in the east next to the border with Germany.  Germanic culture is inherent in the region.  The Alsace wine region is famous and really great to tour around.
The

beaches in France

are famous especially the Riviera.

The Dordgone

is where Lascaux cave was discovered and the early cave drawings

.
Bordeaux wine region is where the finest wine is grown in France.  You can tour vineyards and sample wine.   

Enjoy your trip.  No matter where go you'll have a wonderful adventure in French culture!

Return from Tourist Attractions in France to French Culture Adventures

Photos: Normandy, Alsace & French Beaches courtesy Creative Commons.

Copyright ©2022 by Deborah Dutton, French-Culture-Adventures.com
All rights reserved