French Beach Women
French beach women are renowned for their glamour. Topless or not, sunbathing beauties are drawn to the French Riviera beaches, and the French beaches on the western Riviera. The weather is warmer and sunnier than the other beaches in France.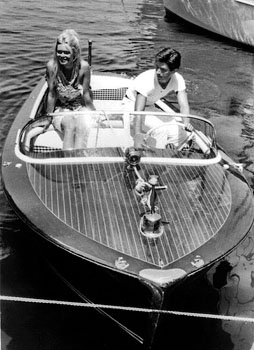 Brigitte Bardot in St Tropez, 1963
The most famous of French beach women is Brigitte Bardot. She appeared in St. Tropez in 1956 for the filming of And God Created Woman on the arm of the film's director Roger Vandim. The whole world took notice and St. Tropez became the place for glamour and nightlife and for spotting the most beautiful and chicest of French women.
Cannes beach ©Alex Buhrmann
French women today, according to the press are forgoing the topless sunbathing custom of French culture for more coverage. The younger generation of women is more concerned with sun damage plus the trend seems to be shifting in general and they don't see the point.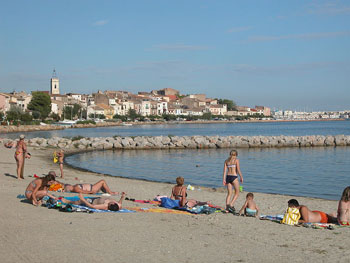 Bouzigues beach, Languedoc Roussillon©Creative Commons
Do not be dismayed if you are a lover of more skin on the beach. There are a number of naturist resorts among the beaches in France for you to sun and swim in the buff.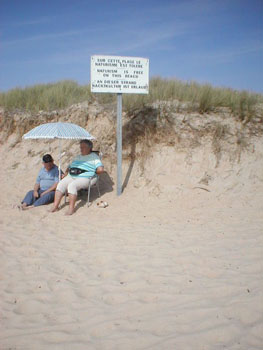 Naturist beach sign on the Morbihan coast in Brittany France © Creative Commons
The French beach is the most beautiful in Europe and French women have known this all along as well as the famous French painters Bonnard, Paul Signac, Matisse, and Picasso.
Jean Clause Manigaud print - 1882
Famous women French artists, the writer Colette lived in St. Tropez for years and Anaïs Nin spent time on the French Riviera beaches.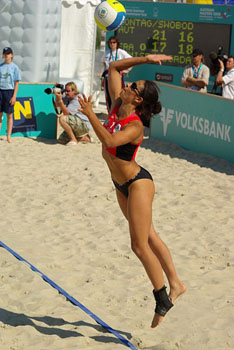 Celine Gemise-Fareau in St Poleten ©Creative Commons
France's beach volleyball team adds skill, muscle and strength to the French beach women's glamor.

Other Places to Visit in France and Things to Do in France:
Good food in France is an integral part of the culture. This France food menu guide will help you know what to order.
Curious about other aspects of the culture of France?
Going from the coastal beaches into the French wine regions can make for a great tour.
Touring the beaches is most easily done by car. Here is a guide to driving in France to make you drive easier.
Flying to the beaches? Here is a guide to the airports in France so you can get closest to your destination with the least amount of hassle.
Return from French Beach Women to French Culture Adventures
Copyright ©2022 by Deborah Dutton, French-Culture-Adventures.com
All rights reserved