French Love Phrases and French Love Words
These easy to learn basic French love phrases will win anyone's heart. How better to explore the culture of France then through the language of love ? Choose one of these romantic French phrases to start the love flowing.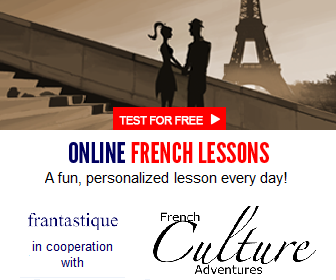 Start easy - basic French phrases of love.
King René's Honeymoon Cabinet ©Creative Commons
All sorts of scenes of love depicted by famous artists can be viewed at the Louvre Museum in Paris.

A little more complex romantic French phrases
Tu es mon amour.
You are my love.
Veux-tu m'épouser?
Will you marry me ?
Je veux être avec toi.
I want to be with you.
Tu es ma joie de vivre.
You are the joy of my life.
Je rêve de toi jour et nuit.
I dream of you day and night.
Je t'aime de tout mon cœur.
I love you with all my heart.
Want to learn more about the culture of France? Here's an great overview.
I'm most fond of this one, a French saying after a loved one yawns! Every time I hear it from my French husband I feel loved and beautiful.
Êtes-vous fatigué d'être si belle?
Are you tired of being so beautiful?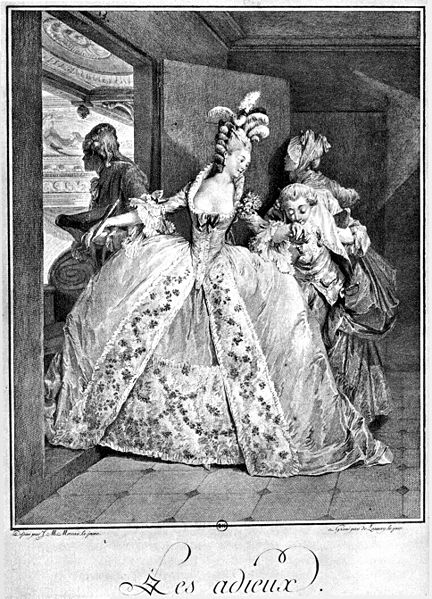 Les Adieux
Paris is the most romantic city in the world. Stay in one of these special Paris boutique hotels.
My French husband wanted to be sure I added these French love phrases as well.
Je t'aime plus que tout.
I love you more than anything.
Si l'amour devait avoir un visage, il porterait le tien.
If love had a face it would be ours.

Si j'étais une abeille et toi une fleur, je passerai mon temps à butiner ton cœur.
If I was a bee and you a flower, I would spend my time looking for the nectar in your heart.
Traveling through French wine regions can make for a very romantic trip of wine tasting.
French Love Phrases in French Slang (Argot)
Common French phrases of love Not in the grammar books. Learn basic French love phrases in Argot.
Je suis tombé en amour avec toi.
I have fallen in love with you
French love words in French slang
Mon chéri/Ma chérie

Mon chou/Mon petit chou
Mon cocot/ma cocotte
Ma biche (my doe)(women only)
My darling
What to eat on your romantic visit to France? France food is the best. Here is a great guide to make ordering easier.
French love sayings in French slang
Je suis folle de aimer a la folie avec toi. (I am mad about you.)

J'ai trouvé la perle
J'ai trouvé l'oiseau (rarely used)
I have found the man/women in a million.
J'ai le béguin pour toi.
I have a crush on you.
Choose a French beach for a romantic beach vacation.
Je suis s'emamouracher par toi.
I am besotted by you.
Tu et du chien.
Tu et de la gueule.
You are striking and elegant.
Where to Stay? Try camping in France on or near the beach. 5 star French campgrounds are like resorts or camp rough under the stars.
Want a romantic cottage all to yourselves? Here is a self catering France guide to get you started.
Flying to France? Airports in France closest to your destination.
France is such a romantic country that anywhere you go captures the essence of love current and past. A Bon Voyage and may love surround you in your own country and France.

Return from French Love Phrases to French Culture Adventures
Copyright ©2022 by Deborah Dutton, French-Culture-Adventures.com
All rights reserved