France Travel Guides
2 Weeks Travel Vacation France
Our recent France travel guides you on the latest of our two week France travel vacations.
Our vacation to France this year was the first two weeks in September. Below is my travel journal with links to more details, yes not officially a blog because I left my computer at home. Yeah! I took lots of great photos though!
Travel itineraries are difficult to put together. We wanted to explore the Dordogne where we've never been plus add a visit to Brittany and Paris. After a lot of research I created the itinerary which you can follow below and see how our 2 weeks unfolded. (actually for us it was 12 days).
3 days in Brittany
1 day in Bordeaux/St. Emilion
3 days in the Dordogne
3 days in Paris
1 ½ days train travel between destinations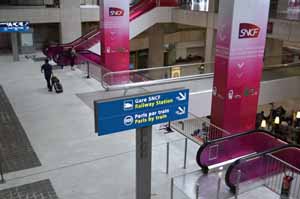 Signs at CDG airport for trains
This first day started with 11 hours of air travel to France with one of the daily Delta/Air France flights to Paris Charles de Gaulle airport. Learn where to get the trains at CDG into Paris and beyond, learn where we discovered to rest before the train (needless to say we were tired).
---
3 days in Brittany
Monday, September 5th – Wednesday, September 7th
We started in the quaint family village in the south of Brittany then to the stunning Pink Granite Coast in the north on the English Channel. Discover where to eat, best beaches…
---
Thursday, September 8th – Friday, September 9th
From Brittany it's a beautiful train ride down the coast to Bordeaux (one of the French wine regions) and on to the beautiful wine region town of Saint-Émilion.
---
3 ½ days in the Dordogne
Friday, September 9th – Monday, September 12th
France travel guides to Sarlat France and the enchanting Dordogne. Fairytale castles, ancient Dordogne caves, canoeing, hiking, relaxing. Fantastically beautiful area to explore and enjoy. It was so wonderful that we have to go back.
---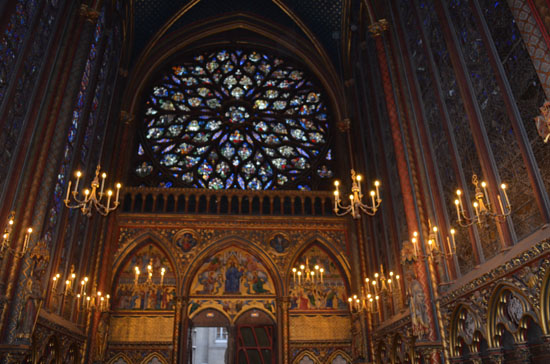 Paris France Vacations
3 days in Paris
Tuesday, September 13th to Thursday, September 15th
France travel guides to Paris exploring less known museums to monuments at night on a Seine river cruise, bargain shopping, listening to French classical music and of course great French food.
Return from France Travel Guides to French Culture Adventures